Welcome to Teremok Nottingham Russian School!
If you would like your child to speak Russian, have Russian-speaking friends and appreciate Russian culture welcome to our school. This website is designed to answer all your questions and give you a flavour of what we do. We will be happy to see you in Teremok!
---
Latest News
May 31, 2022 End of Year Celebration 2022
May 26, 2022 On 22nd May the school hosted an annual Talent Show, where children showed their talents
Apr 2, 2022 End of term celebration
Diary Dates
Start of new academic year 2021/22
Sunday, 12 Sep 2021 11:30:00 am
Lessons this year will be live
Meeting in the park
Sunday, 13 Sep 2020 12:00:00 pm
Pupils will meet in the park to celebrate the new academic year
Christmas Performance 2020
Sunday, 08 Dec 2019 01:00:00 pm
On 8th December all invited to our traditional Christmas Performance
Pinoccio Play
Sunday, 06 Oct 2019 02:30:00 pm
Starts at 2:30pm. Free entry. Everyone welcome!
Start of the New Academic Year 2019/20
Sunday, 08 Sep 2019 01:00:00 pm
Everyone is welcome back after summer holidays!
Last Bell 2019
Sunday, 09 Jun 2019 01:10:00 pm
End of school year will be on 9th June
---
Latest Photographs
---
Our Projects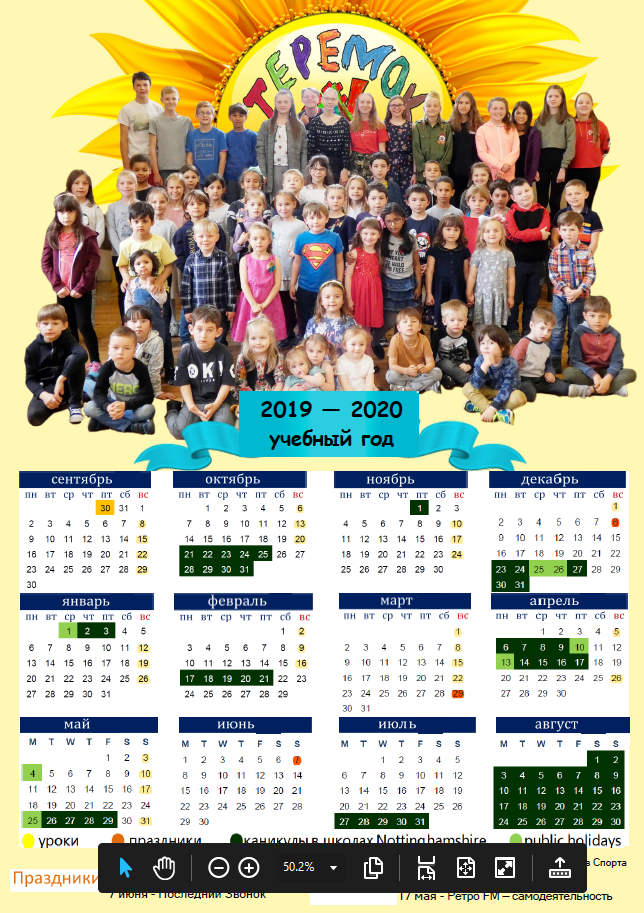 Term times, holidays and celebrations in the academic year 2019/2020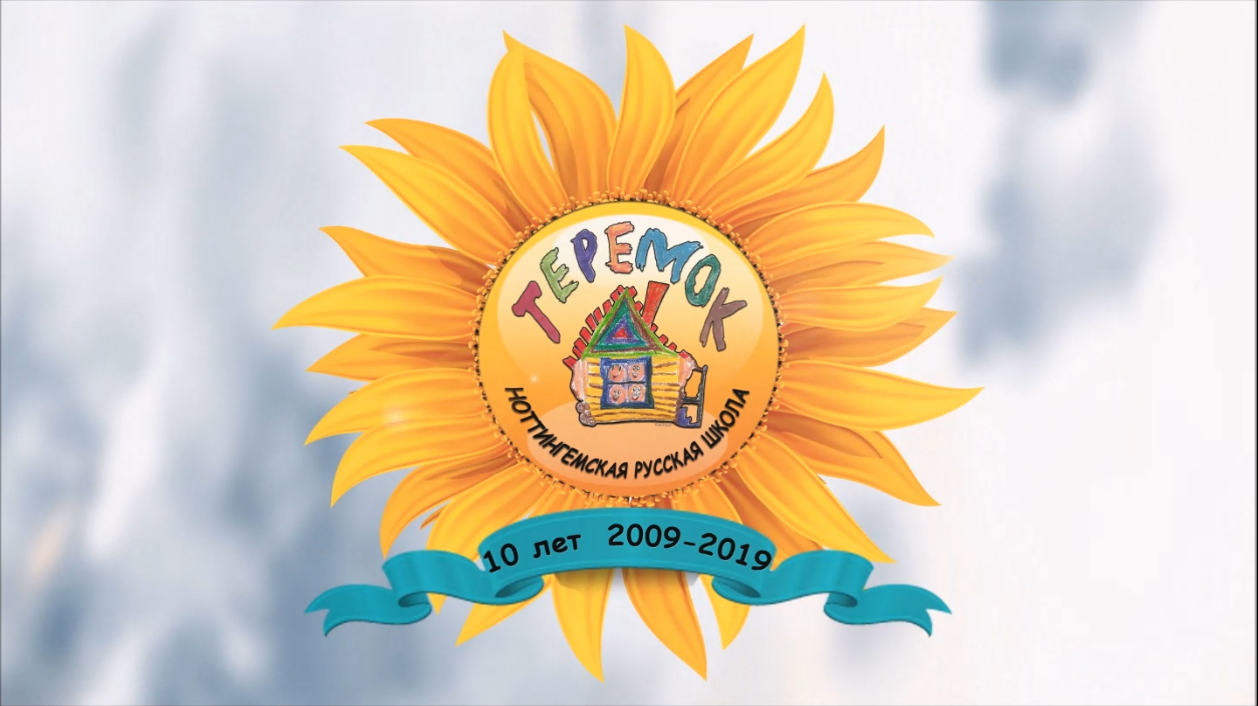 Children from Teremok's drama club made a film about Russian school and why they love it.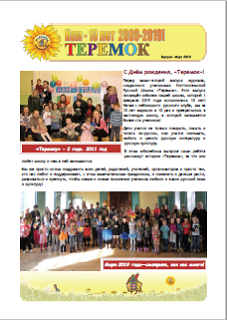 Журнал 2
---